On the back of confirming the return of Alfie Bowtell, the Plymouth Gladiators have announced the fifth member of their 2021 team, with the signing of young Australian rider Zach Cook (21).
Cook, who hails from Cowra, New South Wales, will be making his debut in UK league racing and will be based in Dorset with his brother Ben who has signed for Poole Pirates for this season.
The brothers will not have to wait long to lock horns, with Plymouth and Poole drawn against each other in the Knockout Cup with those matches due to take place at the end of May.
Cook, who has represented Australia in the World Under 21 Team Cup competition, explained that he has already seen the Plymouth track but never ridden it. 'I first came over to the UK in 2015 when my good friends Todd and Brady Kurtz were riding for Plymouth, and I visited the track then.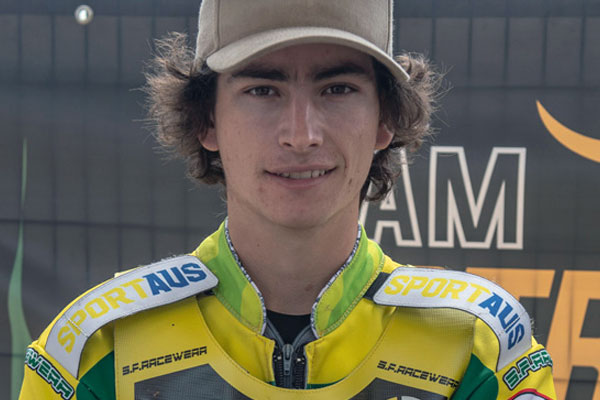 I can't wait to get going after a frustrating 2020 when I came over to the UK to ride for Somerset but, due to Covid, never turned a wheel and was forced to return to Australia after only three weeks.'
Commenting on Cook's signing, Phillips said 'Zach rode against Plymouth in 2019 for Somerset in an inter-league challenge match and he really caught my eye then, scoring nine points.
That was after he had been in the country for only 24 hours and wasn't on his own machinery, so I think Zach has real talent.'
Bowtell and Cook join three times World Champion, Jason Crump, ex Grand Prix rider, Bjarne Pedersen and local favourite, Henry Atkins as the named riders so far for Plymouth's return to Championship racing. This leaves two more team slots to fill and these will be announced in the next few days.